Fire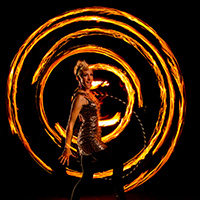 Are you looking to impress guests at your event? Loz is impressive. Fire is impressive. Loz is impressive on fire.
Loz will wow your guests with a huge variety of fire skills – from the intimate art of fire eating and body burning, to the powerful effects of flaming ropes and fire hulahoops!
Loz's performance was phenomenal! Great costume, great skills, great presence!
Solo Fireshow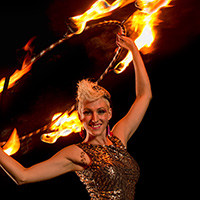 A captivating spectacular show! Loz combines fun banter with simply astonishing fire skills to present a high-impact display that keeps the audience engaged throughout.
Looking for a big finish to your event? Check out Loz's astonishing finale! A 5x5ft flaming heart, balanced on a pole on Loz's chin!
Loz can add two flaming initials into the centre of the heart – perfect for weddings or valentines events. Loz can also rig stage pyrotechnics to fire fountains of sparks from the flaming heart sculpture – not to be missed!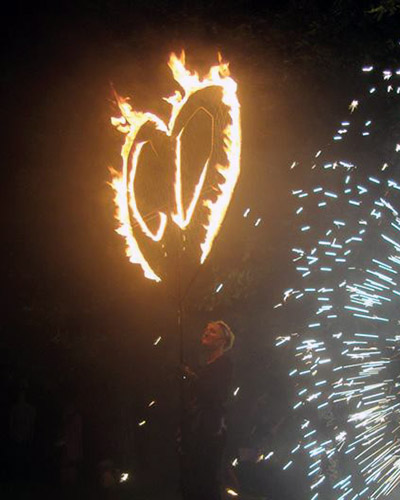 Group show
Interested in a group show? Just ask! Loz works with a award-winning international fire performance troupes.